Save Money With Carpet Cleaning
03/28/2014
Back To Blog
If you are a homeowner, you have a multitude of things to worry about - the electrical system, the plumbing, and landscaping - to name just a few. Most probably do not think too much about their indoor carpeting. It's a shame because it is one of the most costly items in your home. Since it carries such a large price tag, you probably want to take good care of it. Professional carpet cleaning, done on a regular basis, can help save you money in the long run.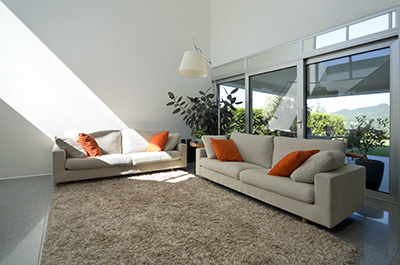 Mold Damage
If you live in an area where you have a lot of humidity or you have carpeting in a basement, you may be susceptible to mold growth. If mold grows under and in your carpets, it can do great damage and possibly lead to you having to replace your floor coverings. Mold is dangerous to those living in the home and causes all sorts of allergic reactions and health problems. Regular carpet cleaning can help prevent the growth of mold.
Allergy Problems
For those people with allergy problems, breathing in indoor air that is of low quality does not help. Think about all of the doctor visits and treatments necessary as a result of breathing in allergens. For those with any type of respiratory problem, carpet cleaning can do wonders as it leads to cleaner indoor air.
Replacement Costs
Just like costs associated with health problems, you will incur the costs of having to replace your carpeting should you not care for it. If a carpet cleaning service is not used on a regular basis, the results can be catastrophic. As stated earlier, mold growth is dangerous to both those living in the home and to the carpet. Stained carpets and those not cleaned periodically may need to be ripped up and replaced. This will cost a homeowner thousands of dollars. This can be avoided by having a regularly scheduled, once every 12 to 18 months, carpet cleaning.